MHS
For warehouse logistics automation
MAG-Net Enterprise system is the tailor-made MHS (Material Handling System) for the management and control of logical and physical flows within automated warehouses.
SCALABILITY
Our thirty years' experience in logistics automation and our close partnerships with market leaders of automated systems guide the designs and developments of 4th Level software solutions, capable of governing and optimizing the most complex automatic systems. The scalability of tailor-made MHS systems guarantees maximum flexibility for the functional growth of the software.
CUSTOMIZATION
Software logics and automated handling strategies are 'built' in a customized way according to the physical characteristics of the plant and oriented to the needs related to plant typology (production warehouses, distribution centers, sorting hubs).
INTEGRATION
MHS application is web-based and does not require any local installation. It can be interfaced with any ERP management systems and can be integrated with all automation subsystems such as sorters, stacker cranes, miniloads, shuttles, heavy and light conveyors, vertical rotating or shuttle warehouses, AGV, LGV, anthropomorphic robots, etc.
MANAGEMENT
Data and warnings related to plant flows  are monitored and historicized to be organized in customized KPIs so as to be shown on multi-device dashboards also through app.
The management of critical events is simplified through real-time warnings and automatic counter-measures for an immediate resolution of inefficiencies or plant stoppages.
System Architecture
Full integration with Host system & field subsystems
Scalability by design
High Availability:
redundant system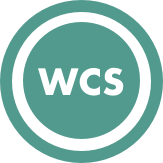 Warehouse Control System
Real time re-routing in case of failed sortingReal time re-routing in case of failed sorting
Balancing of plant flows
Management of crossing/overtaking points on the plant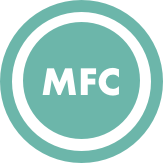 Material Flow Controller
Real time events management
Interface with different subsystems
Different communication protocols handled
Human-Machine Interface
Exceptions handling through operators interaction
Operative functions
System monitoring and dashboards
Project Management
System upgradable in different steps