Partner
Excellence and synergy
In order to guarantee always up-to-date and performing systems and the best efficiency service, we rely on top-level partners. We focus on training, innovation and continuous updating. We choose the most modern technologies available on the market and top-notch partners in their respective sectors:
ARSinform is an Oracle Gold Partner. This collaborative partnership provides our company with excellent resources and state-of-the-art technological platforms. Thanks to a lasting collaboration and the accreditation to Oracle Partner Network (OPN), we can offer cutting-edge IT solutions and receive constant training to strengthen the skills and efficiency of our technical team.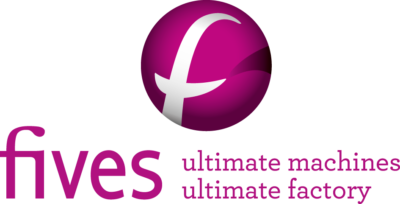 Fives Intralogistics spa is leader in advanced solutions for automated material handling and sorting. Arsinform is its key partner in "Logistics" and "Distribution" projects, providing High Level Control System, fully integrated with Customer ERP and sorter devices, to control and optimize physical and logical flows.
Dematic is among the worldwide leading companies in the automation sector. It offers a complete range of material handling solutions for the whole supply chain. Dematic avails itself of our collaboration in the consultancy and development phases of WCS / MHS solutions, for those companies in the Italian market that face specific needs. By combining their skills, the two companies are able to provide the best systems as demonstrated by several common projects.

Vanderlande Industries is a leader in the design, construction, implementation and maintenance of automated systems for handling, sorting and storing materials in a wide range of sectors. Our highly customized solutions for Vanderlande automated warehouses and material handling systems can meet the demands of customers with specific needs, increasing plant productivity and picking / sorting performances.
Kardex Remstar is the worldwide multinational leader in the production of vertical automated warehouses. These types of warehouses have a considerable variety of application fields, lending themselves to integration within semi-automatic warehouse systems. Our cooperation with Kardex in several projects has allowed us over the years to fine-tune turnkey hardware / software solutions to perfectly customize the final customer's needs.
Pulsar Industry designs and produces mechanics, electrical panels, on-board machine systems and automation, proposing high-tech solutions. From our collaboration came a team of technical professionals and specialists. Together we are able to follow our customers step by step, from identifying requirements, to defining solutions, up to achieving results. Starting from the client's objectives, and collaborating with Pulsar Industry, we develop the project in a fully integrated way by allowing the customer to relate to a single interlocutor.

Techedge is an excellent operator in the IT sector with a strong specialist focus on Oracle and SAP solutions. The cooperation between ARSinform and Techedge guarantees an accurate identification, installation and support of Oracle products, in order to fix the most common critical issues related to MHS systems by showing special attention to problems related to High Availability and Disaster Recovery management. Oracle certified professionals are also able to offer I, II and III level system support 24h 7/7 both remotely and on-site.
Cleis Tech is a highly experienced provider of solutions and services about IT systems infrastructure. They provide the skills to design and create systems architectures and all the necessary implementation services. It is moreover an excellent partner specialized in designing and developing mobile apps for business applications aimed at the integration between classic software environments and the world of new generation mobile devices.
ARSinform has been an ASSINTEL member since 2006. Assintel is the 'Confcommercio' national association for ICT companies as an interlocutor and catalyst entity. Being part of this trade association is a fundamental tool that allows us to join a rich network of companies with the common aim of promoting technological development, the spread of information and digital culture.